RWJBarnabas Health Pediatric Emergency Department
Robert Wood Johnson University Hospital, New Brunswick campus, tasked DCC Design Group with re-imagining their Pediatric Emergency Department to enhance patient sensory control and family engagement while improving operational flow. Ranked among the best hospitals in America, RWJBarnabas Health is known for its quality care and attention to patient safety. The level 1 Trauma Center serves as the first designated Pediatric Trauma Center in New Jersey. The redesign is a part of the hospital's multi-phased, $60 million Expansion and Renovation project that launched in 2013.
The colorful new unit includes 17 large, private bays, a result's waiting area, a 3-bay behavioral health area, and a groundbreaking multi-sensory environment treatment room.
Its All In The Details
One of the challenges presented by this phase of the project was to create a space that would accommodate the diverse needs of the end users while also appealing to the interests of a wide range of age groups. To meet this request, thematic elements were generalized. Private bays display custom art installations featuring focused images of animal scales, feathers, and other patterns found in nature. Medical equipment is disguised (yet readily accessible) in the Sensory Room, leaving space for sensory-friendly, individually controlled light and water features in a variety of colors, wall projections, a ceiling-mounted star pad, and playful seating options that foster family engagement as well as one-on-one treatment sessions.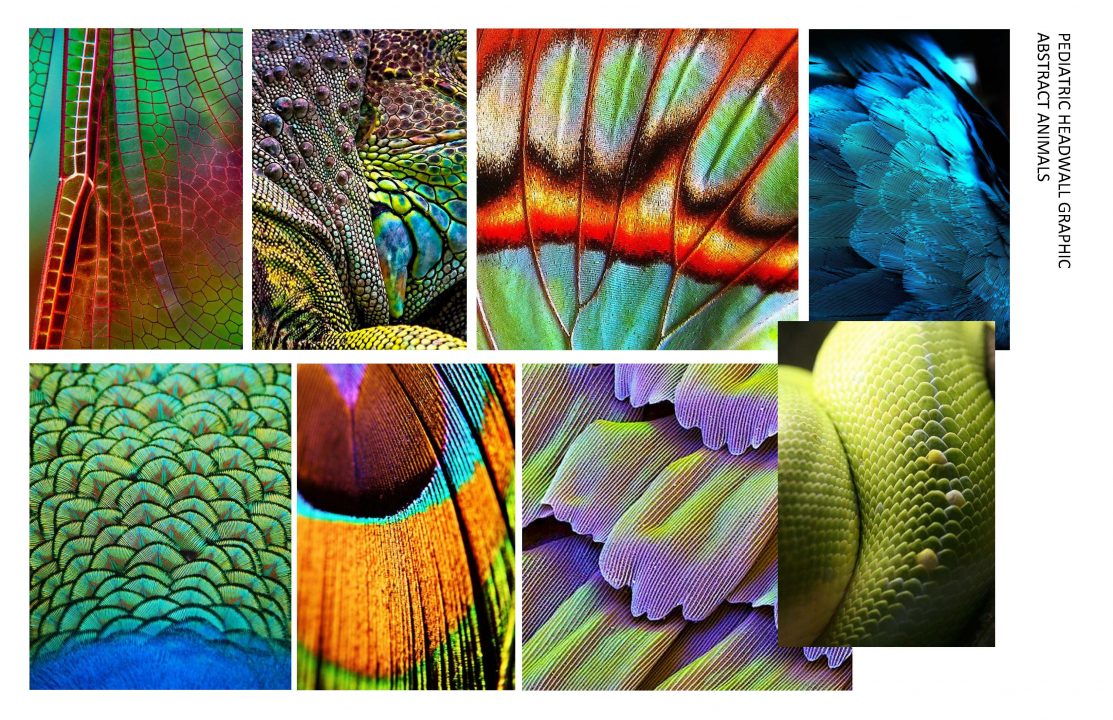 The existing Pediatric ED was relocated to the front of the building, offering patients and their families more convenient access upon entry, an important consideration of hospital leadership and staff. Welcoming nurse stations were specially designed out of curvilinear forms that are both soft and undulating, fostering a safe environment and playful childlike essence while also offering maximum visibility to all rooms and corridors.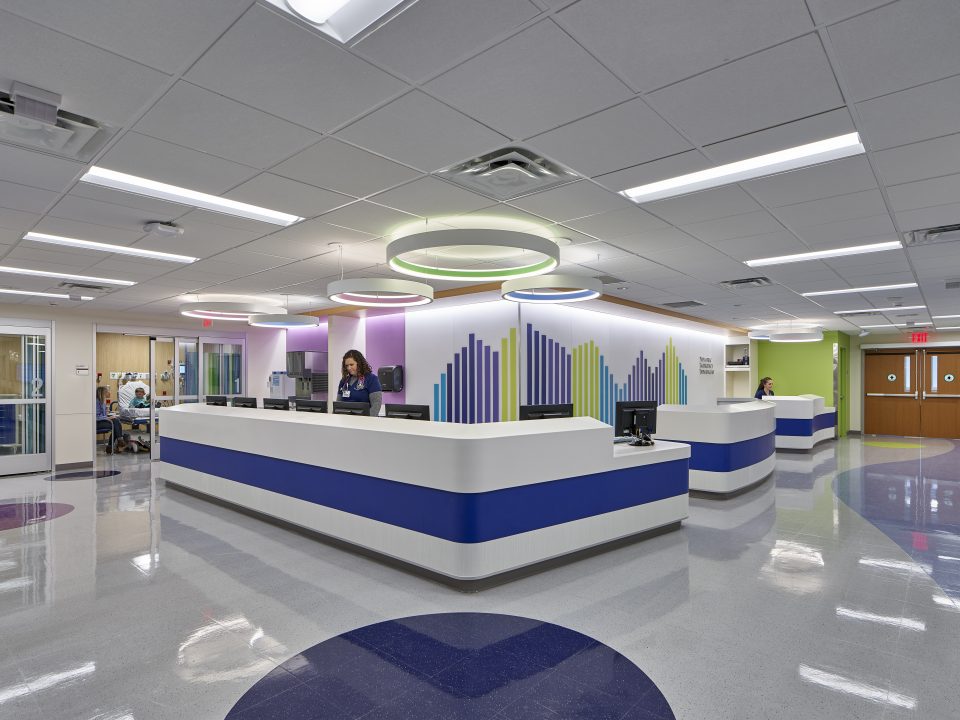 To foster wayfinding and improve operational flow, patient rooms are identified by designated color groups forming neighborhoods. Each neighborhood features complimentary abstract artwork installations that are integrated throughout, designed to appeal to all age groups, displaying myriad natural elements composed in bubbles.
DCC is honored to have made its mark on this one-of-a-kind unit. As with any project, our main objective is to use design as a stepping stone to improve the human experience, maximize staff efficiency and patient safety, and attend to even the smallest details, transforming the built environment and enhancing its functionality.