DCC is elated to announce that our Educational Session has been accepted to the 2019 HCD Expo and Conference in New Orleans this coming November. The presentation, entitled Come to Your Senses: Integrating the Sensory Experience in the Clinical Setting, is based on and inspired by our team's collaboration with the RWJBarnabas Health System. DCC was tasked with re-imagining the New Brunswick facility's Pediatric Emergency Department, integrating a Pediatric Sensory Room, as well as the Adult Sensory Room which is part of the larger Master Plan Renovation and Expansion. The project team understood the value of this stage of design and construction, as well as the increasing need for sensory-friendly environments within the hospital setting to accommodate the special needs of children, adolescents, and adults.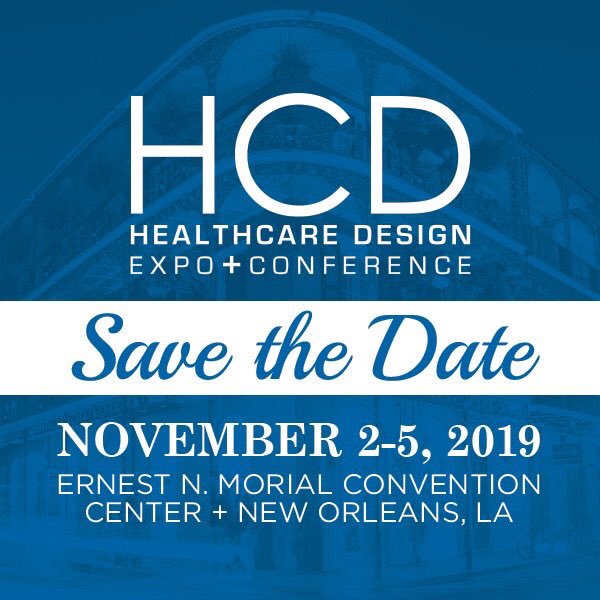 The one-hour session will focus on engaging industry professionals who hold a variety of roles, and delivering information on the following topics:
Planning for sensory environments
Design concepts that enhance the sensory experience while maintaining the client's vision of the clinical environment
Utilizing a collaborative process for working with a multi-visionary team
Evaluating infection control challenges specific to multi-sensory products and tools
The presentation will be led by DCC's President and Founder Nicole Cocolin, Assistant VP of Design and Construction for RWJBarnabas Health, Faith Orsini, Autism Specialist and Founder of Proof Positive, Katie Curran, and Director of Child Life Program at The Bristol-Myers Squibb Children's Hospital at RWJUH, Barbara Romito. The 2019 HCD Expo and Conference will take place from November 2-5, 2019 at the Ernest N. Morial Convention Center. Be sure to sign up for our educational session on November 3rd at 1:45 PM. Additional information on registration is linked below.